Log fold change data should be prepared in an ASCII tab delimited text file. It is organized as follows.
To create and edit the log fold change file, use a text editor or Excel. When you use Excel, be aware of a problem as described in Zeeberg et al 2004 .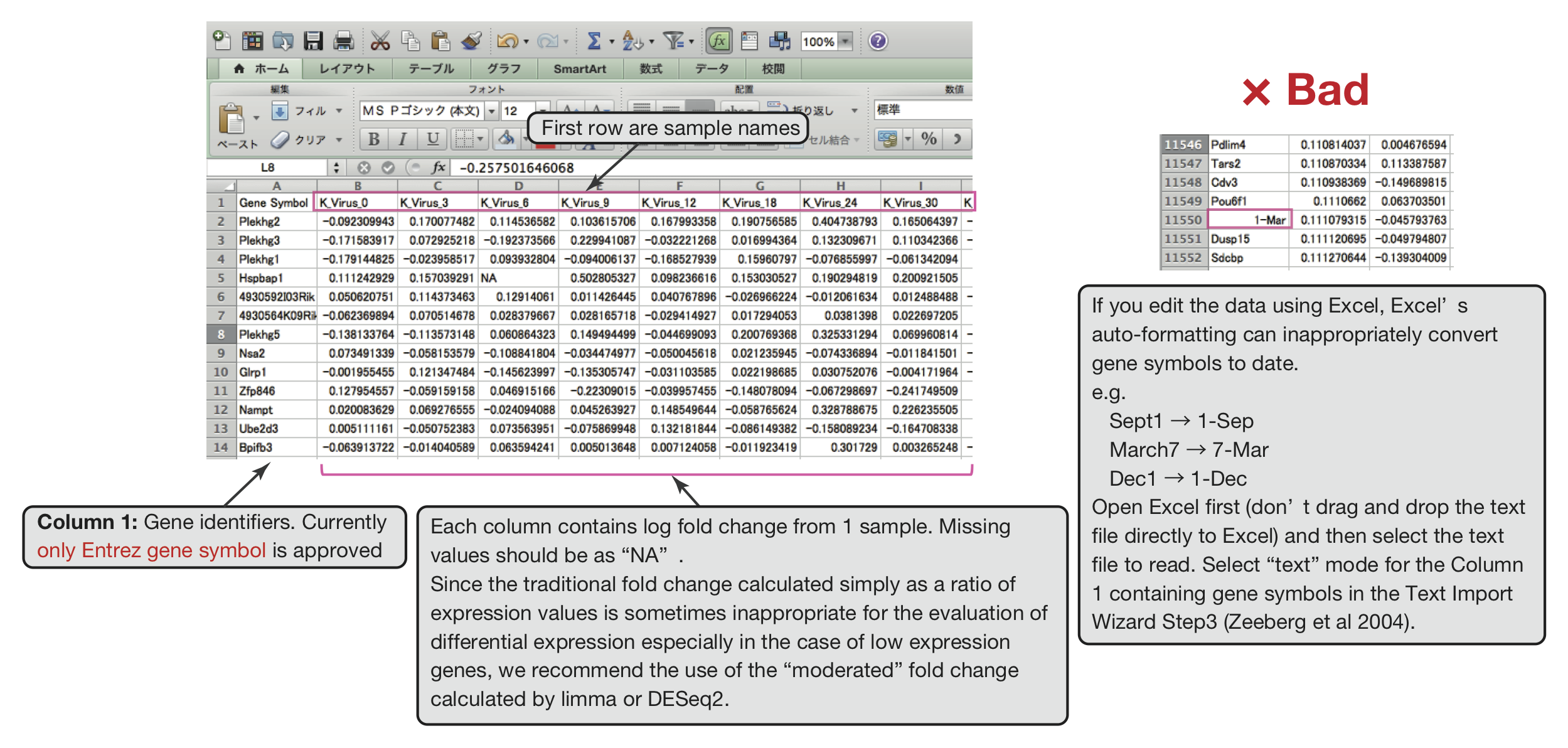 The first line contains the identifiers for each sample in the dataset.
Line format:

Gene Symbol(tab)(sample1 name)(tab)(sample2 name)(tab) … (sampleN name)

Example:

Gene Symbol(tab)K_Virus_0(tab)K_Virus_3(tab) … K_Virus_D7
The remainder of the lines contains log fold change (LFC) data for each of the genes.
Line format:

(gene name)(tab)(LFC of sample1)(tab)(LFC of sample2)(tab) … (LFC of sampleN)

Example:

Plekhg2(tab)-0.092(tab)0.170(tab) … 0.047